NaBioSoil: innovation supports Agri-Food
NaBioSoil is a NaBioTech division dedicated to the Agri-Food industry, which features solutions designed to implement and make agricultural , animal breeding and aquaculture sectors more efficient.
Restoring the balance and vitality to agricultural soils means improving crops development and growth with a consequent increase in productivity and production quality.
The treatments dedicated to animal breeding are designed to reduce the occurrence of pathologies, improving the quality of animal life in breeding environments and minimize unpleasant odours and bacteria.
Taking good care of the crops, the storage places, the waters and the animals living environmental is crucial to minimize waste and problems, thus to make production more effective and sustainable.
Microorganisms inocula – soil balancer
A consortium of microorganisms of the rhizosphere made of bacteria, microscopic fungi and mycorrhizae selected to reactivate the processes able to make the ground fertile, through:
Humidification of organic substances
Mobilization of existing nutrients
Development of an environment favourable to root growth
Increased availability of nutrients
Prevention of the spread of pathogens
The balanced composition of the microorganisms consortium is further enhanced by the integration of special Nano-particles able to accelerate and amplify the action.
Benefits:
It restores the natural soil fertility
It makes the nutrients found in the soil in a non-absorbable form, absorbable for the roots
It facilitates the root development, from the early stages
It improves plant growth of all the crops
Mycorrhizal fungi inocula – soil revitalizer
A formula rich in Mycorrhizae and Trichoderma spp. and integrated with rhizosphere bacteria, especially designed to develop in the soil the ideal conditions for the root systems activity, both through the symbiotic action of the Endo-mycorrhiza and the stimulating and protecting effect of the Trichoderma strains. This consortium of microorganisms is completed by the rhizosphere bacteria to provide the root systems with the perfect conditions for the nutrient absorption. The product is in liquid form and particularly suitable for use in fertigation. Nano-particles specifically selected to activate this type of transport are integrated to make the nutrient transfer mechanism even more effective.
Benefits:
It improves the plains development through a greater root system growth
Development of optimal conditions around the root system aimed at a proper absorption of water and nutrients
It helps plants to overcome biotic and abiotic stress
Biological adjuvant for seeding
A product based on microorganisms especially designed to favour and support the root development from the earliest stages of germination. Optimum conditions in terms of humidity, availability of nutrients and protection from stress are obtained through the coordinated action of rhizosphere bacteria, mycorrhiza and microscopic fungi in the rootlets development area. A product easy to use due to its particular powder form which directly adheres to the seeds, accompanying the single seed inside of the soil thus to colonize the proximal area in order to act in a specific way. To favour absorption, the product is integrated with nano-particles which promote the transfer of nutrients into the plant xylematic flows, from the early stages.
Benefits:
It improves germination and roots development
It contributes to overcome stress from the early development stages
It makes sowing development more homogeneous
It is suitable to all types of sowing and transplants
Mycorrhizal fungi and Trichoderma inocula
A balanced combination of Trichoderma spp. and Endomycorrhizas designed to support the development and activity of the root system. In addition to occupy the root growth area and prevent any pathologies, the trichoderma strains have a synergistic action with mycorrhizae and promote the development of the symbiotic relationship. They stimulate the production of auxins in the plant which stimulate the plant self-defence mechanisms against biotic and abiotic stress. They contribute to make available nutrients, such as Phosphorus and Iron, which are found in the soil in an insoluble form and are not available for root absorption. The translocation of nutrients is favoured and supported by the presence of Nano-carriers, which are specific nano-particles that make the transport towards plant tissue easier.
Benefits:
It stimulates the natural plant strength
It colonizes the roots development area
It makes nutrients available in the soil
It facilitates mycorrhiza action
Aureobasidium and mycorrhizal fungi inocula
This consortium of microorganisms is based on the combination of Mycorrhizae with strains of Aureobasidium pullulans, a microscopic fungus, result of BioTechnological research. Aureobasidium is an ubiquitous fungus naturally able to carry out some important functions useful to plants. It has a healing action on the damaged surfaces of the aerial part of the plant, helps to overcome biotic stresses and occupies spaces which may be available to pathogens. These activities are enhanced by the use of Nano-particles which favour the transport of metabolites within the tissues. This product also has the ability to biodegrade surface residues of different pesticides and its action occurs at temperatures up to 4/5 ° C. It is therefore able to prolong its protective action even during the crop storage.
Benefits:
It protects the plant external surfaces from biotic and abiotic stress
It helps to protect and heal plant damages
It reduces the superficial pesticides residues
It is also active in post-crop protection
Biological soil revitalizer
A consortium of microorganisms made of bacteria, microscopic fungi and mycorrhizae which acts through an effective soil revitalizing action and is conveyed by a high quality organic soil improver, to provide nourishment and growth stimulation to crops in a single operation. Specific microorganisms are added to the consortio and have the general function of soil fertility revitalizing and are active in the biodegradation process of the cellulose and lignin residues present, thus to turn all vegetal residues into useful organic matter. Nano-particles are added to help the product in pellets to properly absorb all nutrients; they furthermore facilitate the transfer from the soil inside the plant.
Benefits:
It restores the natural soil fertility
It enriches with organic substances
It helps to positive colonization of soil
Additional interventions to normal operations are not required
Liquid organic fertilizer
Organic fertilizer based on hydrolysates of selected proteins of both animal and vegetable origin. The balanced composition contains both free amino acids, which, as they are obtained by selective enzymatic hydrolysis, are stereo-specific, peptides and oligopeptides. This composition guarantees effective nourishment and the bio-stimulating action of Peptides and Oligopeptides, which contributes to increase plants resistance to external stresses or to harsh conditions, such as high soil salinity, drought periods and transplants. The different origin of the selected raw materials allows to maximize the effects. In addition, the integration of nano- carriers in the formula increases the speed and effectiveness of absorption, both through the leaf and the root.
Benefits:
Support in the development of growth, photosynthesis and fruitification
Stimulation of stress resistance
Rapid absorption
Liquid organic fertilizer with seaweed
Atlantic seaweed extract, obtained through advanced high-quality extraction techniques able to preserve all the useful components naturally present in all aquatic plants. It is a naturally balanced mixture of nutrients, bio-stimulators, phytohormones and vitamins. Vegetable origin enhances the compatibility with the plant metabolism. Absorption capacity is increased by specific nano-structures added to the formula and facilitate and accelerate the transfer of active substances into biological flows.
Benefits:
It increases resistance to abiotic stress
It improves the nutrients absorption
It promotes osmotic regulation and water absorption
It reduces the plants deterioration processes
Vegetal organic fertilizer
A mixture of protein hydrolysates of only vegetable origin highly compatible with plant metabolism. A product obtained from selective enzymatic hydrolysis of alfalfa and extracts of Aschophyllum Nodosum algae which allows to get a mixture of Amino Free Acids, Peptides and Oligo-peptides and guarantees: easily assimilable nutrients, bio-stimulation and activation of metabolic processes through hormone-like molecules. The formula is completed by the use of nano-carriers to facilitate the absorption and transfer of the active ingredients in the plants vital flows.
Benefits:
Bio-stimulation of plant metabolism
Stress resistance improvement
Easily assimilable nutrients
Biostimulant based on Propolis and Glycinbetaine
A balanced mixture composed of Propolis and Glycinbetaine, a combination of biostimulants and important metabolic processes regulators, such as the osmotic cycle for the water control cycle inside plants. Ascophyllum Nodosum extract is integrated with the formula to provide nutrients and substances to support plant growth and development processes and key microelements such as Zinc and Boron. Ideal for post-transplantation, awakening of plants, flowering, fruit development and growth. Propolis extract also performs an effective action to attract pollinating insects.
Benefits:
It helps plants to overcome water and thermal stress
It stimulates the natural plants defences
It activates critical metabolic processes in plant production
It favours pollination
Biological bedding treatment
Consortium of Microorganisms selected to activate biodegradation and humidification processes of organic substances contained in animal manure. Through the rapid biological transformation of organic substances, it prevents fermentation processes that produce ammonia and other harmful substances, improving the environment in which animals are bred. Rapidly developing, it occupies the environment available to bacterial growth, helping to prevent the establishment of pathogens. It significantly reduces the impact of unpleasant odours, both indoors and outdoors.
Benefits:
Better farm environment quality
Reduction of harmful gases and unpleasant odours development
Improvement of wastewater and bedding agronomic quality
It helps to prevent the pathogenic microorganisms establishment
Biological purifier
Mixture made of biological components such as: enzymes and plant extracts involved in the neutralization and degradation of foul-smelling components present in the air. It biologically eliminates suspended particles, micro-powders, unpleasant odour molecules and improves the air quality, both indoors and outdoors. Suitable for all places where unpleasant odours are originated, such as:
Animal breeding
Composting plants
Wastewater treatment and sludge treatment plants
Industrial plants
Landfills, waste collection and treatment areas
Toilets and public spaces
Benefits:
It effectively eliminates unpleasant odours
Compatible with human and animal presence
Flexible and adjustable application
It removes suspended particles, dust and fumes
Biological concentrate for the treatment of aquatic eco-systems
Product available in pellets made of a consortium of microorganisms especially designed to act in both marine and freshwater aquatic environments. The microorganisms have been selected to be compatible with any form of aquatic life, both vegetable and animal. Microorganisms are active both in conditions of anoxia and in the presence of oxygen. they are able to improve water conditions by increasing the available dissolved oxygen and optimizing environmental conditions, for all the species bred. Under favourable environmental conditions the resistance capacity to biotic and abiotic stress increases. It is easy to use and dose (even with automatic systems): its pelleted formulation allows it to be active both in the water column and in sediments. Suitable for:fresh and salt water farms, both in open and artificial environments (nurseries and aquariums) with fish, crustaceans, molluscs.
Benefits:
It naturally restores the aquatic environments balance
It improves growth and stress resistance
Easy to use and suitable to all applications
Inoculo di microrganismi – Riequilibratore dei terreni
Un consorzio di microrganismi della rizosfera composto da batteri, funghi microscopici e micorrize selezionati per riattivare i processi che rendono fertile il terreno attraverso:
Umificazione delle sostanze organiche
Mobilizzazione dei nutrienti già presenti
Sviluppo di un ambiente favorevole all'accrescimento radicale
Aumento della disponibilità di nutrienti
Prevenzione alla diffusione di agenti patogeni
La composizione bilanciata del consorzio di microrganismi è ulteriormente potenziata dall'integrazione di speciali Nano-particelle che accelerano ed amplificano l'azione.
Benefici:
Ripristina la naturale fertilità dei terreni
Rende assorbibili, da parte delle radici, i principi nutrienti che sono presenti nel terreno in forma non assorbibile
Facilita lo sviluppo radicale fin dalle prime fasi
Migliora lo sviluppo vegetale di tutte le coltivazioni
Inoculo di funghi micorrizici – Rivitalizzante dei terreni
Una formulazione particolarmente ricca di Micorrize e Trichoderma spp. ed integrato con batteri della rizosfera studiato per sviluppare nel terreno le condizioni ottimale per l'attività degli apparati radicali sia attraverso l'azione simbiotica delle Endo-micorrize che per l'effetto di stimolazione e protezione dei ceppi di Trichoderma. Il consorzio di microrganismi è completato da batteri della rizosfera per fornire agli apparati radicali le condizioni ottimale per l'assorbimento dei nutrienti. Il prodotto è in forma liquida e particolarmente adatto per l'applicazione in fertirrigazione. Per rendere ancora più efficace il trasferimento dei nutrienti nel prodotto sono integrati Nano-particelle specificatamente selezionate per attivare questo tipo di trasporto.
Benefici:
Migliora lo sviluppo delle piane attraverso una maggiore crescita dell'apparato radicale
Sviluppo intorno all'apparato radicale le condizioni ottimali per l'assorbimento di acqua e nutrienti
Aiuta le piante a superare stress biotici ed abiotici
Coadiuvante biologico della semina
Un prodotto a base di microrganismi particolarmente studiato per favorire e supportare lo sviluppo radicale sin dalle prime fasi della germinazione. Attraverso l'azione coordinata di batteri della rizosfera, micorrize e funghi microscopici nell'area di sviluppo delle radichette si ottengono le condizioni ottimali in termini di umidità, disponibilità di nutrienti e protezione dagli stress. Facile e semplice da utilizzare per la sua particolare forma in polvere aderisce direttamen-te le sementi ed accompagna il singolo seme nel terreno colonizzando l'area prossimale in modo da agire in maniera specifica. Inoltre, per favorire l'assorbimento il prodotto è integrato con Nano-particelle che promuovono il trasferimento dei nutrienti nei flussi xilematici della pianta fin dalle prime fasi.
Benefici:
Migliora la germinazione e lo sviluppo radicale
Contribuisce al superamento degli stress fina dalle prime fasi dello sviluppo
Rende più omogeneo lo sviluppo delle semine
È applicabile a tutte i tipi di semina ed ai trapianti
Inoculo di Trichoderma e funghi micorrizici
Una combinazione bilanciata di Trichoderma spp. e Endo-Micorrize studiato per supportare lo sviluppo e l'attività dell'apparato radicale. I ceppi di Trichoderma oltre ad occupare l'area di crescita delle radici prevenendo l'insorgere di patologie, hanno un'azione sinergica con le micorrize promuovendo lo sviluppo del rapporto simbiotico. Inoltre, stimolano nella pianta la produzione di auxine che stimolano le autodifese della pianta contro gli stress biotici ed abiotici. Contribuiscono anche a rendere disponibili nutrienti come Fosforo e Ferro presenti nel terreno in forme insolubili non disponibili per l'assorbimento radicale.
La traslocazione dei nutrienti è anche favorita e supportata dalla presenza di specifici Nano-carrier, nano-particelle che facilitano il trasporto attraverso i tessuti vegetali.
Benefici:
Stimola la resistenza naturale delle piante
Colonizza l'area dello sviluppo radicale
Rende disponibile nutrienti nel terreno
Facilita l'azione delle micorrize
Inoculo di Aureobasidium e funghi micorrizici
È un consorzio di microrganismi basato sulla combinazione di Micorrize con ceppi di Aureobasidium pullulans, un fungo microscopico frutto della ricerca BioTecnologica. L'Aureobasidium è un fungo ubiquitario che attraverso la sua attività sua attività naturale svolge alcune importanti funzioni utili alle piante. Ha una azione cicatrizzante per le superfici lesionate della parte aerea della pianta, aiuta a superare stress biotici, occupa spazi che potrebbero essere a disposizione di patogeni.
Queste attività sono potenziate attraverso l'utilizzo di Nano-particelle che facilitano il trasporto di metaboliti all'interno dei tessuti. Inoltre, ha la capacità di biodegradare residui superficiali di diversi fito-farmaci e la sua azione si svolge a temperature fino a 4/5° C, è quindi in grado di prolungare la sua azione protettiva anche in fase di stoccaggio del raccolto.
Benefici:
Protegge le superfici esterne della pianta da stress biotici ed abiotici
Contribuisce a proteggere e cicatrizzare lesioni della pianta
Riduce i residui superficiali di fito-farmaci
Attivo anche nella protezione post-raccolta
Ammendante organico – Rivitalizzante dei terreni
Un consorzio di microrganismi composto da batteri, funghi microscopici e micorrize che svolge un efficace funzione di rivitalizzare i terreni è veicolato attraverso un ammendante organico di alta qualità per fornire in una sola operazione, nutrimento e stimolazione alla crescita alle coltivazioni.
Nel consorzio sono inseriti specifici microrganismi che, oltre alla funzione generale di rivitalizzazione della fertilità dei terreni, sono attivi nella biodegradazione dei residui di cellulosa e lignina presenti trasformando i residui vegetali in campo in sostanza organica utile.
Per facilitare l'assorbimento dei nutrienti al prodotto in pellet sono aggiunte delle nano-particelle che facilitano il trasferimento dal terreno all'interno della pianta.
Benefici:
Ripristina la naturale fertilità dei terreni
Arricchisce si sostanza organica
Contribuisce alla colonizzazione positiva dei terreni
Non richiede interventi aggiuntivi alle normali operazioni
Concime organico liquido
Concime organico a base di idrolizzati di proteine selezionate di origine sia animale che vegetale. La composizione bilanciata contiene sia Aminoacidi Liberi, che, in quanto ottenuti da idrolisi enzimatiche selettive, sono stereo-specifici, Peptidi ed Oligopeptidi. Questa composizione garantisce oltre ad un efficace nutrimento anche l'azione bio-stimolante di Peptidi e Oligopeptidi, che contribuisce ad aumentare la resistenza delle piante agli stress esterni o a condizioni severe come l'alta salinità dei terreni, periodi di siccità e trapianti.
La diversa origine delle materie prime selezionate consente di massimizzare gli effetti. Inoltre, l'integrazione nella formula di nano-particelle trasportatori che aumentano la velocità e l'efficacia dell'assorbimento sia per via fogliare che radicale.
Benefici:
Supporto allo sviluppo della crescita, fotosintesi e fruttificazione
Stimolazione della resistenza agli stress
Rapido assorbimento
Concime organico liquido a base di alghe
Estratto di alghe dell'oceano Atlantico, ottenuto con avanzate tecniche di estrazione di alta qualità che conservano tutte le componenti utili presenti naturalmente nelle piante acquatiche. È una miscela bilanciata naturalmente di sostanze nutritive, bio-stimolatori, fito-ormoni e vitamine.
L'origine vegetale aumenta la compatibilità con il metabolismo della pianta. L'assorbimento è potenziato dall'inserimento nella formulazione di nano-strutture che facilitano ed accelerano il trasferimento delle sostanze attive nei flussi biologici.
Benefici:
Aumenta la resistenza agli stress abiotici
Migliora l'assorbimento dei nutrienti
Favorisce la regolazione osmotica e l'assorbimento dell'acqua
Riduce i processi di deterioramento delle piante
Concime organico vegetale
Una miscela di idrolizzati proteici di origine solamente vegetale. Ad alta compatibilità con il metabolismo delle piante. Ottenuto da idrolisi enzimatica selettiva di alfalfa/erba medica ed estratti di alghe Aschophyllum Nodosum che consente di ottenere una miscela di Amino Acidi liberi, Peptidi e Oligo-peptidi che garantiscono: nutrienti facilmente assimilabili, bio-stimolazione ed attivazione di processi metabolici attraverso molecole ormono-simili.
La formula è completata dall'utilizzo di nano-particelle trasportatori per facilitare l'assorbimento e il trasferimento degli attivi nei flussi vitali delle piante.
Benefici:
Bio-stimolazione del metabolismo vegetale
Miglioramento della resistenza agli stress
Nutrienti facilmente assimilabili
Biostimolante a base di Propoli e Glicinbetaina
Una miscela bilanciata di estratto di Propoli e Glicinbetaina costituisce una combinazione di bio-stimolanti e regolatori di importanti processi metabolici come il ciclo osmotico per il controllo del ciclo dell'acqua all'interno delle piante. La formulazione è integrata con estratto di Ascophyllum Nodosum per fornire nutrienti e sostanze a supporto dei processi di crescita e sviluppo vegetale e di microelementi chiave come Zinco e Boro.
Ideali per le fasi post-trapianto, risveglio vegetale, fioritura, sviluppo e crescita dei frutti. L'estratto di Propoli svolge anche un'efficace azione di attrazione degli insetti impollinatori.
Benefici:
Contribuisce a far superare alle piante stress idrici e termici
Stimola le difese naturali delle piante
Attiva processi metabolici critici nelle produzioni vegetali
Favorisce l'impollinazione
Trattamento biologico delle lettiere
Consorzio di Microrganismi selezionati per attivare processi di biodegradazione e umificazione delle sostanze organiche contenute nelle deiezioni animali. Attraverso la rapida trasformazione biologica delle sostanze organiche previene i processi di fermentazione che producono ammoniaca ed altre sostanze nocive migliorando l'ambiente in cui gli animali sono allevati.
Sviluppandosi rapidamente occupa l'ambiente disponibile alle crescite batteriche contribuendo a prevenire l'insediamento di patogeni. Riduce ce sensibilmente l'impatto delle emissioni odorose sia in ambienti chiusi che aperti.
Benefici:
Migliore qualità dell'ambiente degli allevamenti
Riduzione dello sviluppo di gas nocivi e cattivi odori
Miglioramento della qualità agronomica di reflui e lettiere
Contributo alla prevenzione di insediamento di microrganismi patogeni
Bio-purificatore Ambientale
Miscela a base di componenti biologici come: enzimi ed estratti vegetali attivi nella neutralizzazione e degradazione delle componenti maleodoranti presenti nell'aria. Cattura ed elimina biologicamente: particelle sospese, micro-polveri, molecole dei cattivi odori, migliorando la qualità dell'aria sia in ambienti chiusi che in luoghi aperti.
Si applica in tutti i luoghi dove si originano cattivi odori come:
Allevamenti animali
Impianti di compostaggio
Impianti di depurazione acque reflue e trattamento fanghi
Impianti industriali
Discariche, aree raccolta e trattamento rifiuti
Servizi igienici e luoghi pubblici
Benefici:
Elimina efficacemente i cattivi odori
Compatibile con la presenza umana ed animale
Applicazione flessibile e adattabile
Rimuove particelle sospese, polveri e fumi
Concentrato biologico per acquacoltura ed acquari
Prodotto in pellets costituito da un consorzio di microrganismi specificatamente studiato per agire negli ambienti acquatici sia marini che in acque dolci. I microrganismi contenuti sono stati selezionati per essere compatibili con tutte le forme di vita acquatica sia vegetale che animale. Il prodotto è completato da enzimi e nutrienti naturali ed è potenziato dalla presenza di specifiche nano-particelle che hanno la funzione di accelerare i processi biologici. Il prodotto attiva processi di biodegradazione delle sostanze organiche residue sia sospese nella colonna che nel sedimento. I microrganismi, attivi sia in condizioni di anossia che in presenza di ossigeno, migliorando le condizioni dell'acqua aumentano la disponibilità di ossigeno disciolto ottimizzando le condizioni ambientali per tutte le specie allevate. In condizioni ambientali favorevoli aumenta la capacità di resistenza a stress biotici ed abiotici. È facile da dosare ed applicare (anche con sistemi automatici), grazie alla forma in pellets, ed è attivo sia nella colonna d'acqua che nei sedimenti.
Si applica in: allevamenti di acqua dolce e salata, sia in ambienti aperti sia ambienti artificiali (nurseries e acquari) con pesci, crostacei, molluschi.
Benefici:
Ripristina, in maniera naturale, l'equilibrio degli ambienti acquatici
Migliora la crescita e la resistenza agli stress
Facile da utilizzare e adattabile a tutte le applicazioni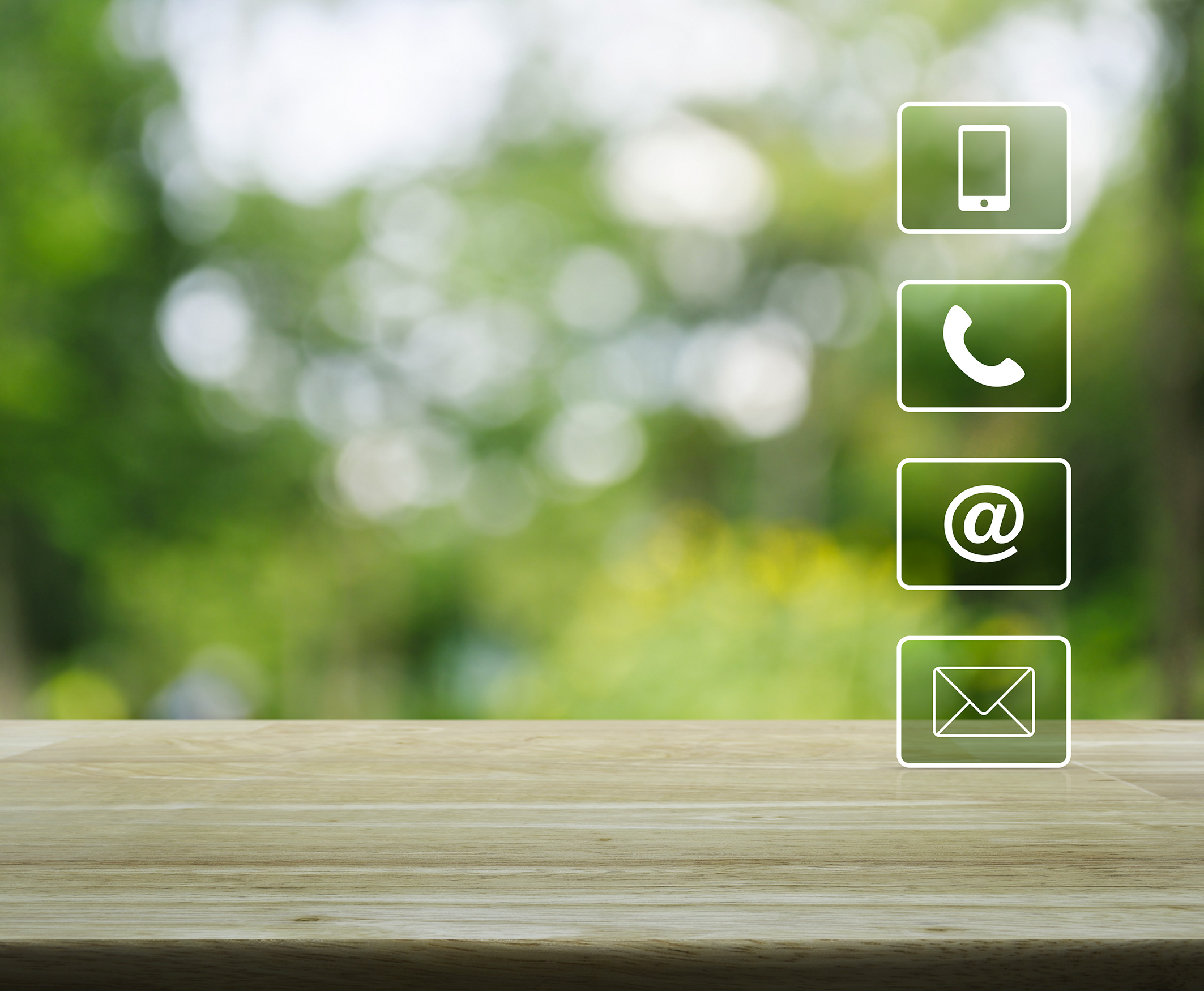 Our team of qualified experts is available every day to provide you with our products and customised solutions! Contact us and tell us your needs.
Our team of qualified experts is available every day to provide you with our products and customised solutions! Contact us and tell us your needs.